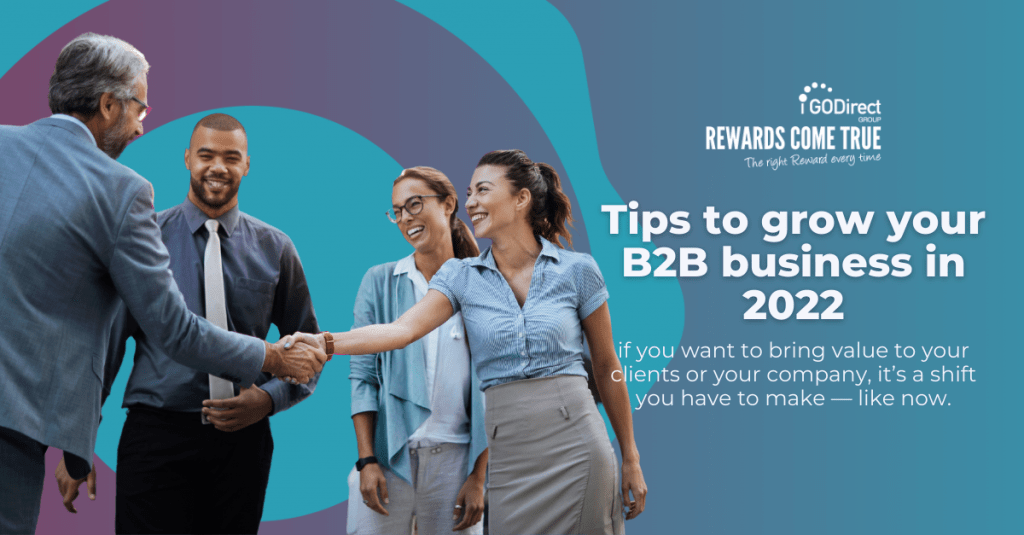 Running an effective B2B marketing campaign requires businesses to think outside of the box. The strategies that work well for your B2C audience are unlikely to serve the B2B sphere.
To succeed in the ever-changing B2B market, you will need to stay on top of emerging trends, continually re-envisioning and updating your strategy to fit.
In this article, we will walk through eight key tips for building a powerful, high-converting B2B marketing strategy, helping you capture the market and take your business to unprecedented heights.
What is B2B marketing and why do I need to build a strategy?
So, let's start by defining what B2B marketing is and why building an effective strategy is so important.
Essentially, B2B marketing involves a company selling its products or services to other companies. The other companies are typically larger. For example, a small packaging manufacturer might sell wholesale boxes and envelopes to a company to package its products.
Crafting an intelligent, targeted B2B marketing strategy is crucial for any business hoping to thrive in the modern world. With eCommerce taking the stage, more and more customers—including business clients—shop from the comfort of their homes. If you want to succeed in this new market, a strong B2B marketing strategy is paramount.
Now you understand why B2B marketing matters, it's time to discuss how you can craft a winning strategy for your business.
1. Research, research and more research.
Market research is the initial stage of crafting an effective B2B marketing strategy. This process is all about getting to know the market, including your customers, clients, and competitors. Heavy research is crucial for designing new marketing campaigns, improving existing ones, and making sure your business is heading in the right direction.
The overarching goal behind the research process is to understand what makes your product unique, your target audience's needs, and how you can position your company as a provider of the solution to those needs. In this way, you'll have a clear picture of who your target audience is and how to reach them with your message.
2. Craft creative and engaging social media promotions.
In the world of social media promotion, some businesses overlook the B2B market. But in reality, there are ample opportunities in the social sphere for companies to grow their clientele.
There are incredible opportunities for businesses to promote their products and services to other businesses through social media platforms like Facebook, Twitter, Instagram, and LinkedIn. LinkedIn is an especially effective way to grab the attention of and build lasting relationships with other businesses in and outside of your industry.
3. Offer B2B rewards.
In order to promote their business, companies need to do a lot. They can advertise on TV, they can buy ads in magazines, they can attend trade shows and many other things. However, companies often choose not to invest in advertising because it is too expensive.
Instead of going this route, they should try out promotional gifts as an alternative method for b2b marketing and promotional events.
To promote a business effectively to B2B clients, you'll need to try a range of distinct approaches. Many businesses look to traditional approaches like TV advertising, buying ads in magazines, and attending trade shows.
But in our ever-changing world, it is vital to branch out and regularly refresh your approach. One way to do this is to offer promotional gifts as an alternative to events and other B2B marketing strategies.
Some effective examples of B2B rewards and promotional products include:
eVouchers and movie tickets
Cashbacks and electronic payments
4. Run regular B2B promotions.
Many of today's companies run promotions for their products and services to reach their target audience. In the same way, B2B businesses can use promotional campaigns to market themselves and build stronger client relationships.
You can target and promote to existing and potential B2B audiences in a number of ways, including through social media, email, and in-person events.
Offering branded promotional products is a fantastic way to position your business as an industry expert and to connect with future clients. Consider offering:
Personalised jackets and shirts
Pens, post-it notes, notepads, and other types of stationery
Water bottles and travel mugs
Cardholders
5. Harness the power of email marketing.
Devising an intelligent email marketing campaign is a powerful way to reach out to clients and establish stronger, longer-lasting relationships.
Essentially, email marketing is all about creating value for the customer. This value can take the form of discounts, free content, or other beneficial offers. Email marketing is also an essential part of an effective lead generation strategy—so it is crucial not only to engage existing customers but also to find new prospects and grow your business.
Keep in mind that email marketing for B2B audiences requires a different strategy than marketing to B2C customers. Make sure the information and promotions included in your marketing campaigns are relevant to your client's industry and interests.
6. Reach a B2B audience through targeted advertising.
B2B marketing is more complex than you might think! With so many different audiences and potential lead types, it's sometimes hard to understand who your target market is and how to reach them. But thankfully, there are simple ways to reach your desired B2B audience through social media advertising.
Social media is one of the most popular ways for businesses to reach and connect with other businesses online. Most social media sites offer a range of targeting options, allowing businesses to send the right message based on an individual's profile and interests. As such, you can specifically target clients within your industry or those interested in your services and products.
As your understanding of your customers improves, so too does your ability to precisely target likely new prospects.
7. Implement a high-converting SEO strategy.
The B2B sphere is full of opportunities for businesses both online and offline. But in order to capitalise on these opportunities, you need to build a powerful SEO strategy and implement it well.
One vital factor in building a successful SEO strategy is understanding organic traffic. Paid traffic is great for generating leads, but organic traffic will send your website higher up in search results and increase your conversions. With the right organic SEO strategy in place, you will know clients visiting your site are genuinely interested in your solution because their search queries are directly associated with your content and solutions. The better these are aligned, the better your rankings will be. 
Start building your strategy today!
B2B marketing is all about understanding your audience. By continually researching and checking in with your existing and potential client base, you can craft a powerful strategy and reap the amazing benefits.
Remember—offering targeted promotions and rewards is a fantastic way to engage B2B clients. Visit Rewards Come True today to learn more about smart promotional targeting.