Loyalty program management can be critical to revenue growth. Yet for some businesses, it's just a nice-to-have. Management can be so busy chasing new customer numbers, that they can forget the majority of their revenue often comes from loyal clientele that are satisfied with their customer experience.

Start with the numbers

Loyal customers have been found to drive 80% of revenue.1 To work out what percentage your repeat customers are driving, we want to start with some base figures so we can review your program ROI come to the end of next financial year. Your customer care or finance team may have a neat list of repeat customers. OR your CRM system may have these figures handy.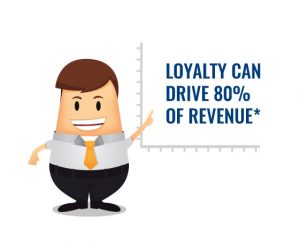 Measure success
Number of repeat orders/repeat customers
Number of purchases made.
Time between transactions
Interaction numbers/engagement numbers. Eg. store visits, click-throughs. 
Average sale value.
Design or revise your plan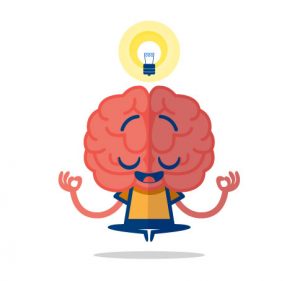 In 30+ years of managing loyalty programs, our team's found the most successful loyalty plans…
Incentivise repeat purchase patterns.
Remove purchase friction at checkout
Make reward easy
Integrate their program into the overall customer experience.
Stay front-of-mind.
Here are a few application examples…
1. Incentivise Repeat Purchase Patterns

A client of our's, hot water systems supplier Rinnai knew homeowners weren't the primary decision driver for their products. Plumbers and fitters may not have been the ones handing over the dollars, but they were a key influencer on the purchase decision. So, Rinnai created a rewards program where plumbers and fitters could earn dollar rewards in return for product referrals. The campaign resulted in a 25% increase in sales.

Takeaway: How can I incentivise the purchase influencer to recommend my brand?
2. Remove purchase friction at checkout
I step into cosmetic store Mecca Maxima, they ask me what I'm looking for and if I've bought from them before. Sure have! Thanks to their customer relationship management system, they know the makeup colour I've bought previously and can direct me to both the product and the checkout faster. The purchase is easier, they've been helpful from the get-go, and they've incentivised me allowing the tracking of my purchase behaviour with the trade-off of a more convenient purchase process.




Takeaway: How do I incentivise the transaction of repeat purchase information?
3. Make it easy!

If there are too many hoops to cross, it's human nature to bail out. In fact, studies have found 57% of consumers will ditch a loyalty program where it takes too long to earn points or rewards. 2 You don't want your rewards program to feel like you need to be a Ninja Warrior to earn points, or Einstein to figure it out. Ugh.

So, let's make your loyalty program easy to understand and participate in. An example of a company who did this is Macy's in the States. They realised their most devoted spenders were beginning to move their shopping habits elsewhere, so they relaunched they loyalty program, cutting out the layers that had become complicated over time, and making it simple to understand. We've found you get less tears with tiers… 🙂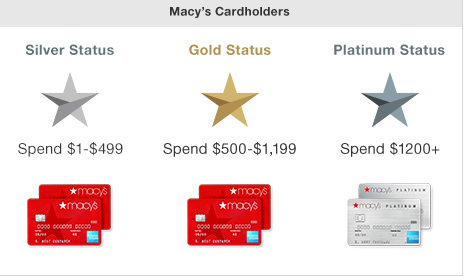 Takeaway: How do I make my loyalty program easier to participate in and understand?
4. Integrate your program with Customer Experience

AMP needed to reduce attrition rates. They knew some customers could suffer from 'bill shock', and wanted to reduce any negative experience by encouraging customers to opt for direct debit. How do you get customer onboard with a billing change? They incentivised the invitation to change with a reward card. We found reward cards doubled their campaigns response rates, helping to successfully reduce attrition and increase direct debit sign-ups.

Takeaway: What negative component in my customer's experience could I change?
5. Stay Front-Of-Mind
We want to communicate regularly but avoid earning a place in the Spammy awards.
85% of loyalty program members haven't heard from the brand since they signed up.2 It's because front-of-mind efforts can be limited to email, which often gets lost in promotions or spam folders. Dying email lists not only impact email deliverability but engagement. Engagement is why we kicked off that loyalty program to start with, so how do we increase engagement without flooding the inbox with more emails than Facebook on your birthday.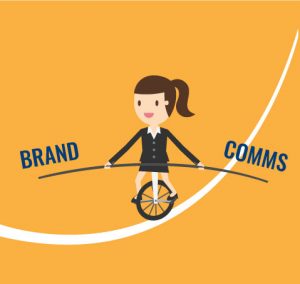 Brands are investing more resources in Below-The-Line. Direct Mail, for example, is read linearly and isn't threatened by banner blindness. In the old days, Direct Mail campaigns were typically blanketed across suburbs, and something like an average of 1 in 600 responded to a flyer. Now, not only is the medium enjoying increased engagement thanks to less saturation, but the campaigns tend to be designed to reach more specific audience segments. It's this personalisation consumers are expecting – especially if they are a repeat purchaser.
Throughout our 30+ years managing loyalty programs, we've found drip feeding DM campaigns, rather than sporadically targeting an audience segment, is what's critical to creating repeat purchase behaviour. 
Takeaway: What loyalty related content will I drip-feed over the next year?

Loyalty Program Management Doesn't Have To Be Taxing
With a bit of elbow grease and data, you can use these tips to improve your customer experience and make significant returns from your loyalty program this financial year.