Think about your Siri, your Cortana, your Alexa. Could they completely replace a human assistant? While they're able to be carried around in your pocket, they do things rather differently. For instance, they can't go into the kitchen and make you a sandwich. But they can help you with new ways of doing things — they can open up UberEats and get a Bahn Mi sent right to your door (extra chilli if you ask for it).
The same is true of our digital rewards "cards". They — like your portable pals Alexa and Siri — can help you to do things differently.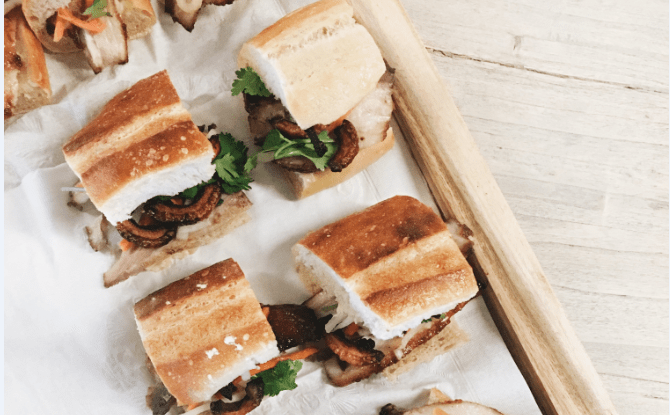 We offer both digital rewards (email delivery) and rewards cards (postal service delivery).
We want to highlight the reasons that we provide both. There's a simple answer here — we offer both because they're both really, really good at different things. This article will take you through the applications of both to show you how you might use them to power up your own campaigns.
Let's start with digital rewards.
No envelopes. No shipping costs. No time waiting for printing.
If those factors sound compatible to your campaign, then you've already ticked a few boxes for digital rewards.
Why people choose digital rewards:
– You never have to rely on a postal service
– You can turn your campaign around faster
– You don't have to choose printing stock
– You don't have to choose between express or standard delivery (because express comes as standard!)
But that's just the basics. The best, most exciting features lie in the potential for automation: behaviours from your customers can trigger a digital reward to be sent. But that sounds meaningless until we show it to you in practice. So, here are a few key ways you can implement them (and achieve your key business goals while you're at it).
The "We Miss You!": We all know that after you've worked hard to win a client, it can hurt pretty badly to lose them. Digital rewards are an easy solution to push those lapsed customers back into the 'active' category. It's easy for us to segment your database, locating those most likely to respond to the offer of a virtual reward. We'll send a custom EDM to them explaining the exciting new offer: return to your online store and purchase to be sent a virtual reward of your chosen value. And, of course, you can set the conditions around when and how much they have to spend in order to claim that reward. When they take the bait, you have not only reactivated your customer, you potentially have access to valuable (anonymised, collated) data on:
a) what they chose to purchase in your store to get the rewards
b) what they spent their digital reward on
This even works for bricks-and-mortar stores, using the email addresses registered to their WiFi services as the database. If you can see that someone hasn't visited — logged in — in a while, you can offer them a reward to return and spend!
Go the distance: Ok, so Australia and New Zealand aren't that far apart. But they're still two different countries with two different postal services. While we handle logistics for you in conventional card campaigns, it does add another thing to the mix that might delay your campaign.
One of our clients wanted to send a reward to clients over both Australia and New Zealand but didn't want the logistical nightmare of sending across multiple different postal services, especially as the office organising the rewards was in Australia. With a quick turnaround time, digital rewards cards were the obvious choice for a solution that their clients really appreciated — and that effectively promoted future engagement.
While that's all very exciting, it's got its time and its place. Our classic, tangible rewards cards are still one of the best ways to incentivise and reward your customer base.
What our classic cards deliver
There's a lot to be gained from a physical presence: in their wallets or in an envelope.
And having something tangible that works every time your client opens their wallet is a serious benefit in creating brand awareness. We've found this to be especially true with cashbacks when the alternative might be an electronic transfer — which could simply render you invisible.
But instead of just talking about visibility and the benefits it provides, we thought we'd give you a concrete example.
An energy company knew that people hated receiving their bills.
Customers hated thinking about bills, they hated paying bills — who doesn't? In fact, ever since introducing direct debit as a payment option, they'd noticed that those who had to actively pay their bills instead of having them automatically paid from their accounts were leaving at a much faster rate.
So, they needed a way to get their customers to switch to direct debit instead. They turned to our classic cards to get the results they needed.
They sent out envelopes with a promise and a custom-branded card: if you switched over to direct debit, you could activate this card and spend the reward anywhere eftpos was accepted.
Compared to their previous efforts to incentivise switching, their response rates doubled. And for an energy provider, to be associated with a reward and not the cost of an expensive bill was a serious brand asset.
So, what do you want to achieve with your next campaign?
Increase your monthly sales figures? Reactivate your lapsed consumers? Incentivise customers to take up your offer? To discuss the best approach for you (with our rewards, there's always something we can do for you), get in touch by calling 1800 043 656 or emailing us at sales@cometrue.com.au. We'd be more than happy to talk through your options.