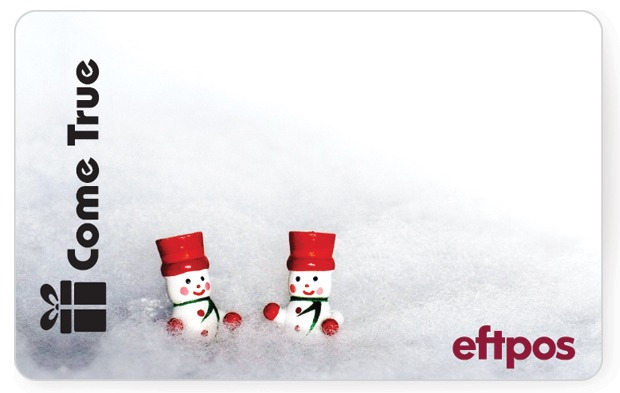 CT COBRAND XMAS SNOWMEN EFTPOS CARD
These are the only kind of snowmen that won't melt in the December sun. Our eftpos gift cards can help you stay cool and avoid the dreaded Christmas meltdown. These cards make the most versatile, most appreciated gifts and incentives. Whether it's part of a campaign to drive sales or to thank hard-working staff, these cards are the ultimate one-size fits all solution.
Everyone appreciates a little extra cash — these cards give you a secure, branded way to give that gift.
These cards are limited edition. And they were very popular last year — one of our best-selling cards! They are one of our co-branded cards, with ample space for your logo in the top right-hand corner. We can even offer custom-branded wallets to match, or even accompanying letters.
As always, it's easy for us to print, deliver, activate, and monitor the card spend — just another way we make it easier for you to get on with business. And we know that's especially important during the busy Christmas period…
Order 50+ cards before Nov 1 & get a $50 instant reward delivered to your inbox*