Digital Gift Cards
DELIVERED IN AN INSTANT
No time to waste? We make it easy to send bulk orders of gift cards with no envelopes in sight. We provide and manage instant gift cards solutions, ideal for corporate customers. They're simple to use – download, print, spend anywhere.
Thank clients and staff instantly
The fastest prize delivery option
Customise delivery based on triggered behaviours
Accepted Worldwide
ONLINE & OFFLINE
Visa is accepted globally – and so are our Visa Virtual Gift Cards! Once activated, they offer the ultimate flexibility – recipients can spend wherever they like. It's a refreshing change from the usual single-store chain gift card that we're all so used to.
Visa distribution
Paired with a fully customised EDM
Fast-turn-around
Fast Turn-Around
FULFILMENT MANAGED FOR YOU
A Rewards Come True virtual gift card program provides secure activation options. And of course, all programs are fully supported by our Australian-based customer support team.
Customer service that can be branded as your own
Dedicated account managers
Branded activation portals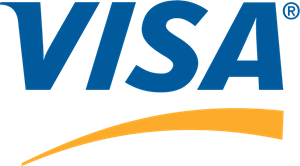 Our Clients
Love Us
YOU WILL TOO
Fabulous
Result
90% of our clients say they get "Very Good" or "Fabulous" campaign results ¹
First
Choice
The number 1 and original choice for Australian corporate gift cards
Excellent
Service
In our latest survey, 96% of our clients rate our customer service as "Excellent" ¹
Programs
Delivered
Over one thousand rewards programs delivered every single year